Aura Beauty Boutique | Beauty Salons in Christchurch | Christchurch Online 24

Aura Beauty Boutique is a Beauty Salon based in Christchurch, Dorset, offering a wide range of luxurious and invigorating treatments at competitive prices.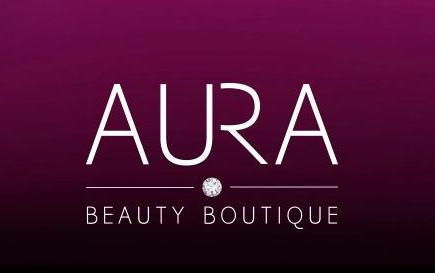 The range of Beauty Treatments include Facials, Hot Stone Massage, Manicures & Pedicures, Eye Lash Extensions & Enhancements, Waxing, & Spray Tans

Nail treatments include Shellac, Minx, OPI ,and Acrylics.

The salon is now under the new ownership of Daisy Chettle who gives a warm welcome to all her clients in this bright and modern Beauty Salon.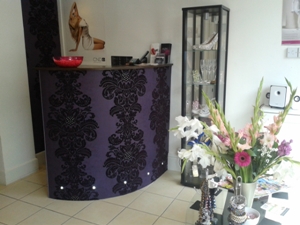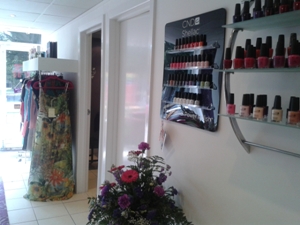 ---
The Salon



Aura Beauty Boutique are a well-established, professional and experienced beauty salon in Christchurch renowned for a wide range of beauty treatments from pampering services such as luxury pedicures and full body massages to more essential services such as waxing and nails..

The team at Aura Beauty Boutique pride themselves on their friendly and professional service, offering a wide range of luxurious and invigorating treatments at competitive prices.

Whether you are looking for a relaxing massage or facial or just a quick nail or wax treatment, Aura Beauty Boutique has the facilities to make you look and feel fantastic and reveal "A Beautiful You".

As well as offering a wide choice of treatments, they also stock a variety of products used during their massage and facial sessions including well known brands such as OPI, Eve Taylor and Sienna X.

They also offer a range of fashionable clothing, jewellery and accessories, so you can shop whilst pampering yourself. They are a one stop beauty shop!

Their salon is situated on Barrack Road near the heart of Christchurch and just minutes from Bournemouth. It is easily accessible and has free parking outside.

---
The Treatments



Massage Treatments


Aura Beauty Boutique offers a wide range of relaxing and re-invigorating massages, from traditional full body treatments to relatively new, pioneering techniques such as hot stones massages. They also offer back and shoulder massages, and Indian Head Massage.

Aura Beauty Boutique provides changing facilities before and after all massage treatments.

Facial Treatments
Their facials are tailored to suit your skin type and any skin concerns. They use aromatherapy based, Eve Taylor, skincare products with their relaxing fragrances and natural ingredients.

Waxing Treatments


We use cherry and jasmine gel warm wax and tea tree hot wax.

Beauty Treatments


Aura offers a wide range of beauty treatments ranging from quick and easy eyebrows tinting to individual eyelash extensions and spray tanning using Sienna X.
---
Nail Therapy


Treat your hands or feet to a rejuvinating or replenishing manicure or pedicure at the salon. They have a nail technician - who specialises in Acrylic, Minx, Shellac & Nail Art

The full range of treatments include:

* Acrylic / Gel Extensions or French Tips
* Natural / French Tip Infills
* Gel Overlay
* Hollywood Toes
* File & Varnish
* MINX Manicures & Pedicures
* Luxury Manicures & Pedicures using OPI products

---
Spray Tanning

Using award winning, professional brand Sienna X you will have an instant flawless tan in minutes.

It offers sunless tanning for men & women with natural & healthy results.
---
Treatment Packages & Offers



Our pamper packages make perfect gifts for someone special, or why not treat yourself?

---

Aura Beauty Boutique pamper packages are excellent value for money, making a perfect gift for any occasion. Be it a hen do, birthday present or even just a gift to yourself; they will ensure that you will have an enjoyable and relaxing experience.




As well as offering set packages, Aura Beauty Boutique can also put together custom packages to suit all requirements. Contact us to discuss making your perfect package.

The list of packages & offers available includes:

MINI INDULGENCE (90mins) £50

Express Facial - Back, Neck and Shoulder Massage - Mini Manicure or Pedicure

TOTAL INDULGENGE (165mins) £90

Prescriptive Luxury Facial - Classic Full Body Massage - Classic Manicure or Pedicure

HOLIDAY PACKAGE (120mins) £60

Classic Manicure - Classic Pedicure - Full Body Spray Tan OR Half Leg Wax and Bikini Wax

Other customised packages are available on request for Hen Do's, Bridal Parties and Birthdays etc