Jules Florist Christchurch | Florists in Mudeford | Christchurch, Dorset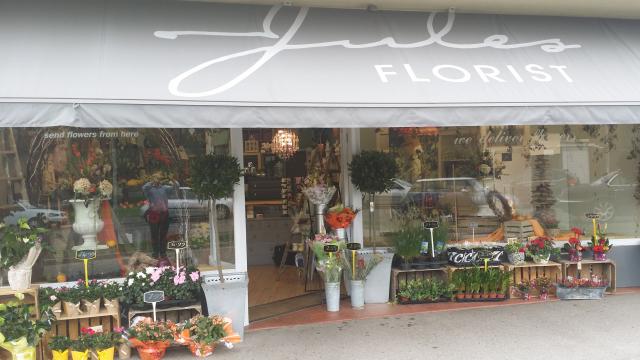 Jules "The Creative" Florist caters for all needs across the area, and has its premises in Mudeford , Dorset.

The business offers a full range of floral products & services, including Floral Bouquets, Wedding Flowers, Sympathy / Funeral Flowers, Christmas Flowers, Valentine Flowers, as well as offering International Flower Delivery through Interflora They also have a beautiful Gift Shop selling a lovely selection hand crafted shabby chic gifts.

Jules and her professional team offer a warm, friendly and personalised service to existing and new clients, who are invited to come and discuss their requirements in her "quiet lounge".


"Think of flowers, think of Jules"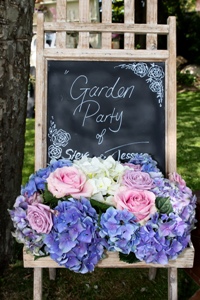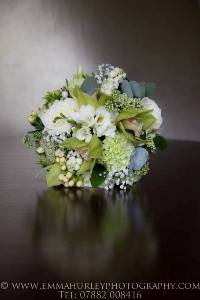 ---
The Business



Jules Florist is located in Mudeford and Highcliffe, with both shops offering free parking outside.

Their flowers are delivered fresh from Holland and local suppliers and stored in their air conditioned unit to ensure you get the most from your arrangements. Their friendly, qualified staff are on hand to help and advise you, and will create modern and traditional designs to suit your needs.

Jules and her team are well established with over 34 years of experience between them. Jules goes to great lengths to maintain her unrivalled reputation for great hospitality and creativity for Modern, Contemporary and Traditional flowers for all occasions.

Their mission is to get the best ideas out of you, so that they can create exactly what you imagined. With their 'quiet lounge' helping to get those creative juices flowing…… so as to maintain their unrivalled reputation for great quality and service.




---
Services



Wedding Service
Jules Florists offer bespoke wedding packages offering a choice of Modern, Contemporary and Traditional chic Bouquets, Table, Venue and Church arrangements, and Marquee and Vehicle decoration.

Customers are offered a free consultation where they can sit and relax in their private area with tea or coffee to browse through their portfolios for ideas and inspiration. Their complete Wedding service includes hire of Vases and Pedestals.




Funeral & Sympathy Flowers
At this sad time, Jules Florists can provide a quiet comfortable area in their shop to help you choose your tribute at your own pace. Working with local funeral directors they offer a caring sympathetic and confidential service. Tradtional tributes and personalised bespoke arrangements are offered.



Corporate & Contract Work
Why not let their flowers enhance your local business? From car showrooms to hotel and office receptions their flowers can create an impact to your customers. Say thank you or congratulations to staff and clients with one of their specially made bouquets. Accounts welcome and vases & containers included. Special rates available on request.

Finishing Touches for your Order
Balloons - single or a balloon bouquet
Teddy Bears - beautifully soft and in a variety of colours and sizes
Chocolates - delicious & gift wrapped in several sizes
Vases & Baskets - have your flowers delivered in a vase or send as an extra gift

International Flower Delivery Service
Jules Floristry also partners with and benefits from the Interflora delivery service.

Gifts
They are known for their beautiful hand crafted shabby chic and distressed gifts they have on offer including items such as table lights and seaside ornaments to decorate your home.
Many items can be tailor made to the customers requirements .