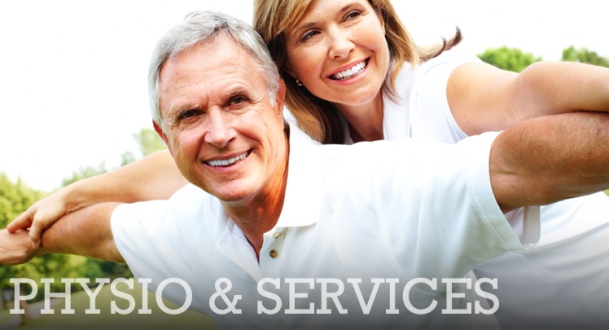 PHYSIOTHERAPY
Physiotherapy is a fundamental therapy service that focuses on the assessment and restoration of movement and function of ill, injured and disabled people.
As a private health clinic we take a quality based approach to our work. This means giving you the best clinical advice, treatment and facilities to overcome your problems. We are not dictated or limited by time, choice of treatments or how long your treatment lasts. We have simplified our service into three simple steps:
Assess your problem, injury or condition
Restore function and elimate pain through a variety of treatment options
Enhance your body's musculoskeletal system and elimate re injury
Treatments can include mobilisation and manipulation of joints, soft tissue techniques, taping, dry needling, acupuncture, exercise therapy for the prevention and rehabilitation of injured and long standing pain. Our clinicians will also routinely assess postural, pelvic and spinal alignment as well as carrying out any biomechanical assessments if required.
So whether you problem is related to work, lifestyle, sports or any other type of injury, our physiotherapists will ensure they guide you back to full function.


SPORTS INJURIES CLINIC
Urban sports injuries and medicine clinic is a unique clinic dedicated to the diagnosis, treatment, rehabilitation and prevention of injuries sustained in sports and exercise.
The management of musculoskeletal injuries in sports and exercise is extremely specialised and important. Getting a correct diagnosis and having a specific treatment plan that is focused on returning you safely and effectively back into your sport is paramount. At Urban Health, out dedicated sports injuries clinic is carried out by physiotherapists who have had a wide exposure to sports and exercise injuries. We will ensure your injury is swiftly assessed and any treatment started immediately. We will provide you with support or any rehabilitation to ensure you return back to your sports or activity whilst ensuring re-injury or further complications do not arise.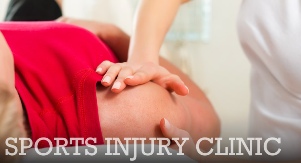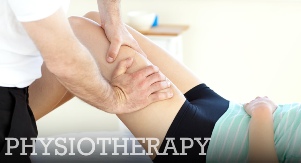 CHIROPRACTIC SERVICES
Chiropractic is a health-care profession, which treats and manages conditions that are due to problems with the joints, ligaments, tendons and nerves; especially those related to the spine.
What is Chiropractic?
Chiropractors use safe manual therapy methods of treatment. One of the main tools Chiropractors use is a gentle, specific spinal manipulation to free joints in the spine and other areas of the body that are not moving properly. Other tools include massage, stretching, ice/heat and acupuncture.
Treatments
We use a variety of methods to help patients manage their conditions. These vary from Chiropractic manipulation, acupuncture, massage, stretching, taping and advice on posture, exercise, nutrition and other lifestyle factors Different people and different conditions will require different treatment methods, so we will specifically tailor your management to your needs using some of the tools listed.
Short-term, we work together to give you symptom relief using specific treatment for you and self-care.
Long term, we address the cause of your symptoms and develop a preventative plan of management through your assessment of your gait, posture, movement patterns and muscle activation. The results of this assessment will help formulate a personalised exercise plan for you that will fit around your work, home life, current exercise and other activities.

MASSAGE THERAPY
Massage therapy is an effective technique for releasing tension and restoring balance to the musculoskeletal system. It has been practiced and present for centuries with the first possible evidence of its use dated as far back as BC 2330.
Massage therapy is the manipulation of superficial and deeper layers of muscle and connective tissue using various techniques, to enhance function, aid in the healing process, decrease muscle over activity and promote relaxation and wellbeing. As well as the numerous physiological benefits, massage can help to reduce stress, anxiety, enhancing self-esteem and improving overall wellbeing.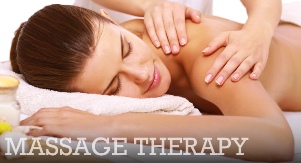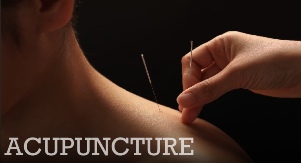 CLINICAL ACUPUNCTURE
Acupuncture is an effective treatment technique for relieving pain and restoring the body of many other ailments and dysfunctions. Growing in popularity due to the significant benefits it gives.
Acupuncture originated in China over two thousand years ago. The traditional Chinese medicine (TCM) model of this technique supports the concept of using needles inserted into the skin at specific points to influence the movement and levels of 'Qi' (i.e. the energy or life force) within the body. According to TCM theory, any change in the flow or balance of Qi can lead to pain, disease and disability.
Scientific research has examined the effectiveness of acupuncture in various conditions. The use of acupuncture for the treatment of pain is supported by an ever growing body of evidence. Acupuncture has even now been evident in the recommendation given by the National Institute for Health and Clinical Evidence (NICE) for the cost effective short term benefits it has for nonspecific low back pain (source: NICE 2009).